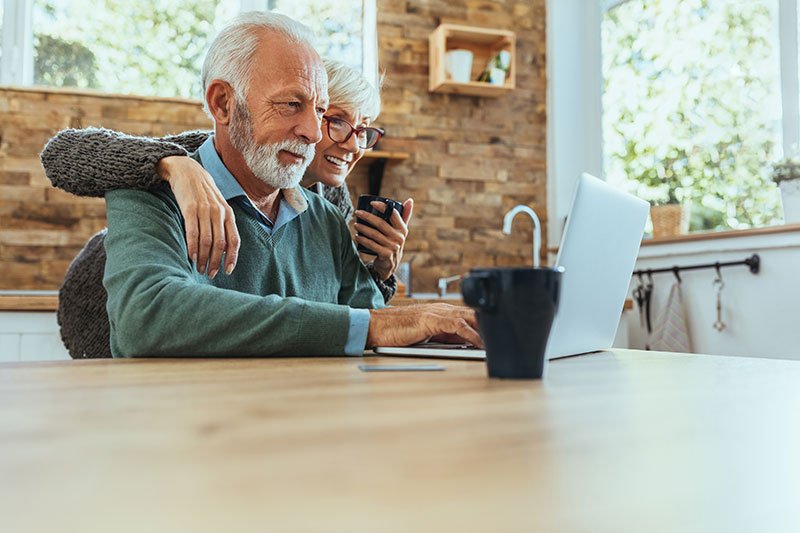 We believe knowledge is the most powerful tool in decision-making. Our Perles of Wisdom education series empowers our clients with the knowledge they need to make decisions based on facts, not emotions. Call us to find out more.
Medicare, with all the moving parts, can become confusing and overwhelming. All questions are valid as we all have unique circumstances.
LIVING HEALTHY AND AGING WELL 
Harvey will join Ken Haglind on the "Living Healthy and Aging Well Show" to highlight nuggets of information to help you prepare for and engage with your Medicare coverage.  Harvey will cover an array of topics within Medicare and answering your questions live on the air!
September 23, 2023
Noon – 1:00 PM

 Tune in with Harvey & Ken!
LISTEN TO PAST PODCASTS
SEPTEMBER 25, 2021
Monday, September 18, 2023
9:30 AM
Thompson Park Activity Center
1200 Stassen Ln
West St Paul, MN 55118
Understanding Social Security
Prepare for Medicare before You Get There
Tuesday, September 26, 2023
5:00 PM to 7:00 PM
Room 129
Inver Glen Library
8089 Blaine Ave.
Inver Grove heights, MN 55076 
Call us to RSVP!
What's New for Medicare in 2024?
Join this educational seminar for participants already on Medicare or joining Medicare in 2024. Harvey Perle and Sheri Salloway Yarosh will share their expertise leading a one-hour seminar to highlight the changes in Medicare and medicare advantage programs offered in the Twin Cities. New premiums, new benefits, and changes in networks will be highlighted.
Thursday, October 05, 2023
9:30 AM
197 Thompson Park Activity Center
1200 Stassen Ln, West St. Paul, MN, 55118
Call us to RSVP!
Prepare for Medicare before You Get There
Thursday, October 5, 2023
5:00 PM to 7:00 PM
Meeting Room
On the right side of main entrance
Wentworth Library
199 East Wentworth Ave.
West St. Paul, MN 55118
Call us to RSVP!
SIMPLIFYING MEDICARE WITH HARVEY - Q&A EDUCATIONAL REVIEW
When it comes to Medicare, we don't know what we don't know.  Come find out what you don't know.  Free and No Obligation. 
We want you to be prepared for what's coming up ahead regardless of who you choose as your advocate and insurance agent. 
The educational ABCs of Medicare will be offered throughout the year. 
People are asking:
What does Medicare coverage provide? 
Can I still work with Part A coverage only? 
I travel. Which Medicare plan goes with me? 
I am about to retire. When should I apply for Part B to avoid a penalty?